We're less than two months away from our 20th Anniversary this summer on July 4th. As part of the ongoing celebrations this year, we held a 20th Anniversary Trivia Day this past Saturday. In addition to giving away six "fantastic" prizes to our winners, we were able to cap the evening off with a Star Trek II: The Wrath of Khan watch party. For those who were unable to attend, here's the summary:
Prizes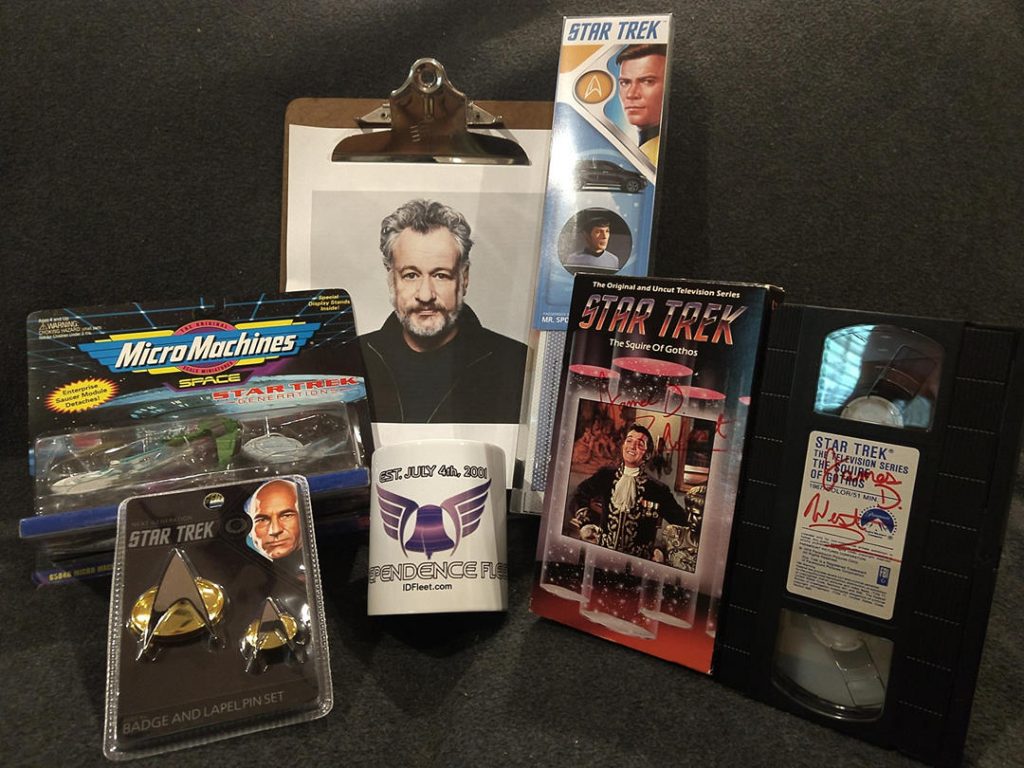 Description (estimated retail value)
Independence Fleet mug ($15)
Micro Machines Star Trek Generations set ($16)
A Happy Birthday message from John de Lancie ($150)
Star Trek TOS VHS signed by IDF co-founder James D. West ($0.99)
Star Trek TNG Badge & Lapel set ($17)
Spock Vehicle Decal ($25)
---
Results
Aurther Winters won Star Trek: TOS Season 1 and selected the IDF mug
Galaxis won Star Trek: Deep Space Nine and selected the John de Lancie birthday message
Aurther Winters won Star Trek Round Robin and selected the Badge & Lapel set
LuckyFan won Doctor Who and stole the Badge & Lapel set; Aurther Winters selected the signed VHS tape
NisaMage won Supernatural and selected the Spock Vehicle decal
NisaMage won Star Wars Original Trilogy and selected the Micro Machines set
Beyond the prizes above, we will also be sending a small token to each person who correctly answered at least one question at any point during the day. Finally, we thank our event hosts for helping make it a truly special occasion: Shran dh'Klar, Trident, Angelus, Emmalyn Marcus, and yours truly.
All-in-all, it was a fantastic experience. Thank you again to all who were able to take part.
9/9/2022 CORRECTION: Aurther Winters actually stole the mug from himself, and then selected the Badge & Lapel set.